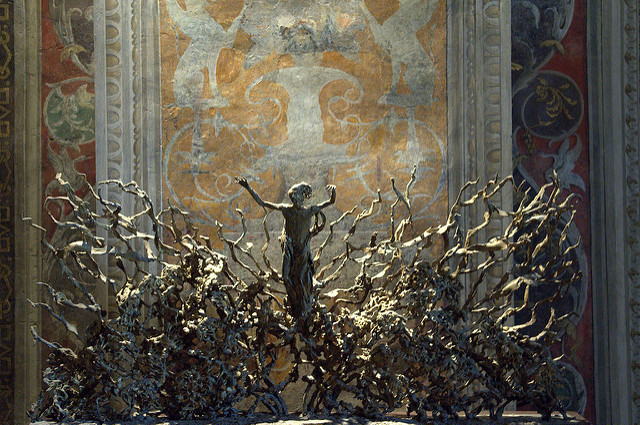 The Resurrection, by Pericle Fazzini, Vatican. © Anna and Michal
Brian O'Leary, on a criterion for discernment in the Jesuit Constitutions.
Philip Shano, on the Canadian Truth and Reconciliation Commission.
Robert E. Doud, on the experience of moving into a retirement community.
Philip McParland, on four steps on the contemplative path.
Carol McDonough, on Evagrius the Solitary and his legacy.
Riyako Hikota, on Hans Urs von Balthasar and humour.
Oscar Momanyi, on a feminist perspective on the Abrahamic religions.
Jane of Mary Khin Zaw, on Simone Weil's prophetic anticipation of Vatican II.
To see the full table of contents, and download a free article, click HERE.
Please click here to subscribe to The Way,
here to order a single copy,
and here for a sample copy.
Subscribers may download the whole of this issue here . You will need your subscriber number; if you have requested an electronic subscription a reminder of this number will have been e-mailed to you. Otherwise please e-mail us to obtain your number.